Welcome and thank you for becoming an insider of this website! This is the place that the outsiders cannot see. Yes, it is guarded from those who have not registered and logged in. The following is a short list of pages you can access along with posts that are open to you:
Posts prepared for insiders: pyrapod.org/category/free-insiders
Access to the affiliate portals: pyrapod.org/affiliate-portal – you get 10% commission on paid membership fees or product purchases as reward for telling others about our site. Whoever becomes an affiliate under you, you can get 5% commission for their referral effort. This is also the place to check your performance as our affiliate.
Contact us: pyrapod.org/contact-us
You can pay to upgrade to any of these four levels of paid memberships: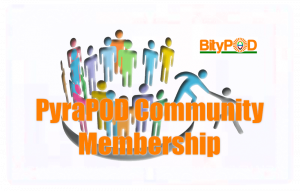 (1) Community membership – giving you access of PyraPOD community services we offer, including a host account for a full fleged Zoom like video conferencing service without setting any limit so far. This means you can use it for whatever purpose you see fit, You will be given a chance to be chosen to be listed on this global LIVE webcam page if you plan to start a PryaPOD DIY project without joining the Bronze membership for DIYers.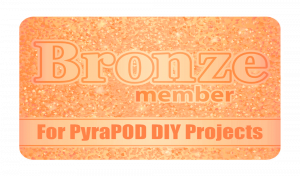 (2) Bronze membership for DIYers – if you are a handy person and would like to pick a project to work on. Note that you will get more than one project to work on. In fact, all the DIY projects are available there. As we progress along, we will add more and more DIY projects. So one DIY membership fee covers all DIY projects!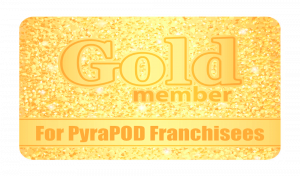 (3) Gold membership for Franchisees – if you want to adopt PyraPOD to be your own business. Note also that PyraPOD franchise business is not limited to BubbleBox, BubbleShower and greenhouse buildings only. PyraPOD now has a broad meaning to cover all things we do, including greenhouses, Bubble Fun Festival event licensing, LifePODs for human living, PyraCARs and fuel cells, PyraLEVs for air ship, etc. So when we expand, you expand with us all along!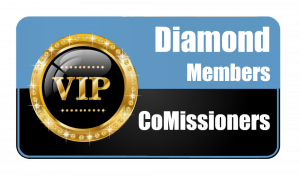 (4) Diamond membership for CoMissioners – if you want to create your own brands and products. So the sky is your limit.
Note that we use Stripe to take the payment.