By Aubrey Zhang
/ August 17, 2023
https://www.youtube.com/watch?v=TJcfRdJQ7HQ One day I am going to build it with the double-ring hubs as seen on this website www.ziptiedomes.com. It...
Read More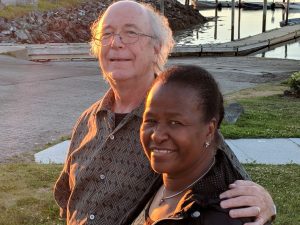 This is a place for you to learn the happy and sad stories about Richard Nelson, a prolific Canadian inventor, who's inventions have been ignored by humanity for so long.
Not any more!
As we are going to spill the beans out so that you will know who he is and why he is so valuable for mankind.
Once you have read his story and get enlightened by it, you will see the light acts like a fire in the darkness and find that this light is also in you.
Before we start with Richard's story, take a look at the following brief introduction to him:
Richard Nelson is the CTO of PyraPOD Global Inc, holder of 6 patents on SolaRoof technologies. Over the past 20 years he has been active in educating, mobilizing and supporting early doers of SolaRoof projects under the Creative Commons licenses, which means he gives an open source offer to all DIYers to use his technologies right away. Richard lives happily with his wife Jeraldine and is now working on several historic patent pending innovations with PyraPOD Global.
Now, let's dive into his story, shall we?
if it is your first time to come to this website, please following the links one after another as we tell Richard Nelson's story in sequence…
Click to read Richard Nelson's birth, childhood and visions at age of 14